ARTPARK Amphitheatre Seating Chart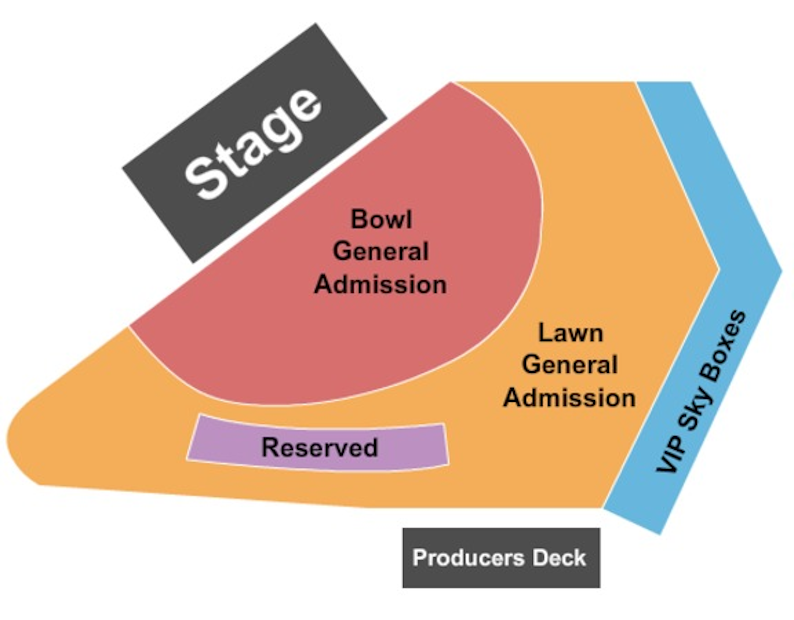 The ARTPARK Amphitheater features a large wide-open space that accommodates around 10,000 patrons. Seating is divided between a tiered lawn section for general admission, reserved seating, and a fabric-covered terrace for sponsored seating.
There is also a general admission bowl seating area right in front of the stage for patrons who want the most intimate connection with the bands and performers.
Patrons with mobility issues will want to reserve seating at the Accessible seating deck closest to Parking Lot B. The seating deck offers an incredible view of the stage and the surrounding terrain and is close to the restrooms located in the upper information center and food/beverage vendors.
NOTE: The seating chart above can be subject to change depending on the type of event. Always check the seating map when selecting your tickets for each individual event.
Purchase your tickets today to reserve your desired seats. View the ARTPARK Amphitheatre schedule to buy tickets for all upcoming events.
If you could like to read more about the ticket and refund policies, please read the ticket information page.